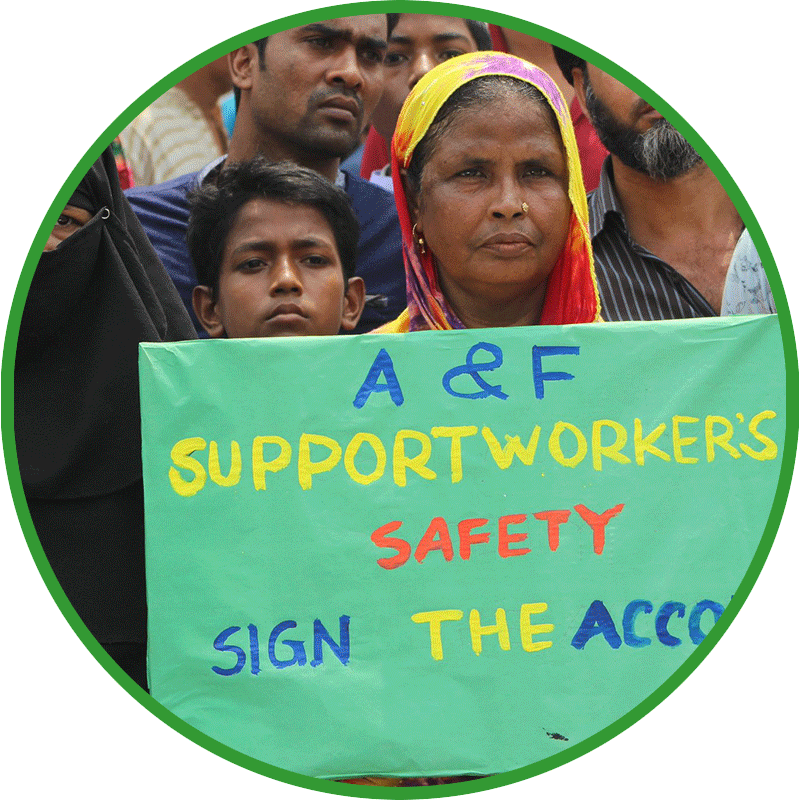 Continuing the Accord on Fire and Building Safety
BCWS strongly believes that the Accord, which has been extended for three years, should finish their work on fire and building safety. BCWS is urging all brands to join the International Accord.
Achieving Living Wage: BCWS will continue to support and actively work to increase the minimum wage in Bangladesh, until it is equal to a living wage.
Ending Gender-Based Violence: BCWS is campaigning for a gender-based violence-free workplace, supporting uptake and ratification of a strong ILO Convention addressing violence against women at work.
Lifting Worker Voices: BCWS is actively supporting frontline federations in lifting workers' voices at the factory, national and international levels.