BCWS provides a range of trainings to develop the leadership and practical skills of workers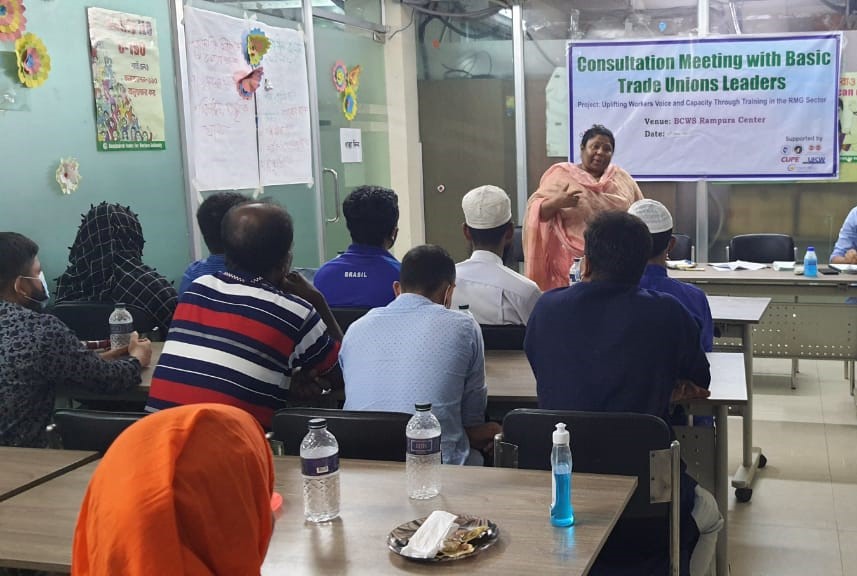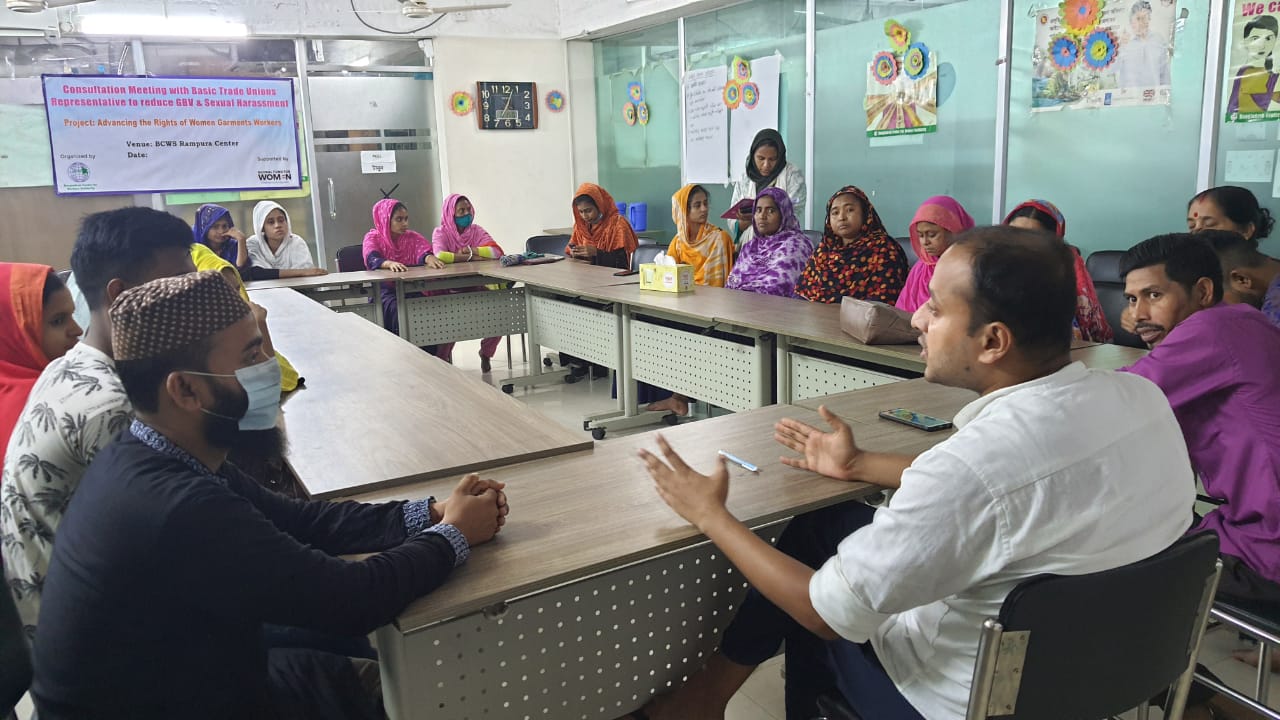 Leadership Trainings
BCWS provides two types of leadership training – one designed for both female and male workers and other particularly geared towards female workers. The purpose of these trainings is to provide workers with the leadership skills necessary to advance to higher levels of responsibility – from worker to factory-level leader, from factory-level leader to organizer and beyond. Providing workers with the tools they need to become better leaders also helps to ensure that BCWS remains democratic and attuned to the needs and concerns of workers on the ground. The leadership trainings are one to three days long and participants can advance through all three levels: basic, intermediate and advanced.
The Women's Leadership Training program is a 3-4-hour long training program designed for women workers who have the potential to become organizers at their factories. The topics covered in this training are: women's rights, workplace safety and security, gender-based violence at the workplace and community and how to take action against different types violence and exploitation.
Basic computer training
The computer trainings complement BCWS' efforts to strengthen the capacity of workers to demand their rights. The subjects covered in the trainings include basic computer skills (MS Word, MS Office Excel, Power Point, etc.), browsing the internet, use of smartphones and apps, email, using social media and writing blogs. Through these trainings, workers are able to easily communicate with BCWS, brands and oversight institutions, prepare written complaints and present evidence. BCWS provides further guidance and assistance to the workers on taking complaints forward if rights violations and harassment occurs.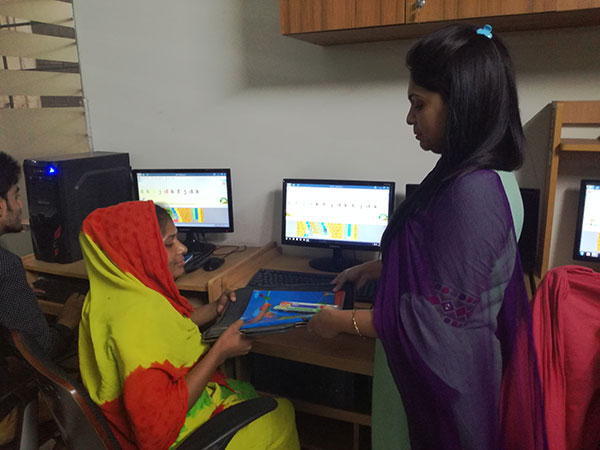 Case Study: From abused worker to union leader
Surovi Akter is a garment worker who has been working in this industry since 2010. She came to this sector to escape a life of poverty where she was forced to leave school after grade 7 because her parents could not bear her educational expenses. Her husband divorced her because her parents could not pay the dowry demanded and now she is left with taking care of her 13-year-old son by herself.
The conditions Surovi faced at her workplace were equally harrowing, which made it difficult for her to earn enough to make ends meet. She and other workers at the factory were subjected to regular verbal and physical abuse. They were not paid their wages on time and were denied legally mandated rights such as minimum wage, paid leave and annual wage increases. The workers were not given adequate money for food or access to safe drinking water, causing many workers to get sick. Workers were also not provided ID cards or pay slips so they were not aware of what their pay grade was or should be. Any worker who wanted to protest was threatened with suspension or dismissal.
The workers form the factory, including Surovi, came to BCWS to seek help for the abuses they were facing. They participated in a range of awareness raising trainings on labor rights and union formation. Surovi later also participated in a day-long leadership training program. Through these trainings, she learned about her legal rights and, for the first time, she felt empower to take action. She shared the learnings with her coworkers and took steps to form a trade union in her factory. Once the union was established, Surovi was elected as the vice-president of the union.
As a result of the leadership trainings the workers, led by Surovi, were able to stand up to the factory management, leading to decrease in verbal abuse, workers being granted regular leave, wage disbursement by the 10th of every month and implementation of legal rights such as minimum wage, 5% annual wage increase and paid annual leave. The management also provided workers with ID cards, attendance cards, addressed other grievances such as increase in food allowance.
The case of Surovi shows that developing the capacity of women worker leaders can transform working conditions in factories for the benefit of all workers.