Legal Aid Services & Support
BCWS provides free legal aid and counseling services for workers facing problems inside the factory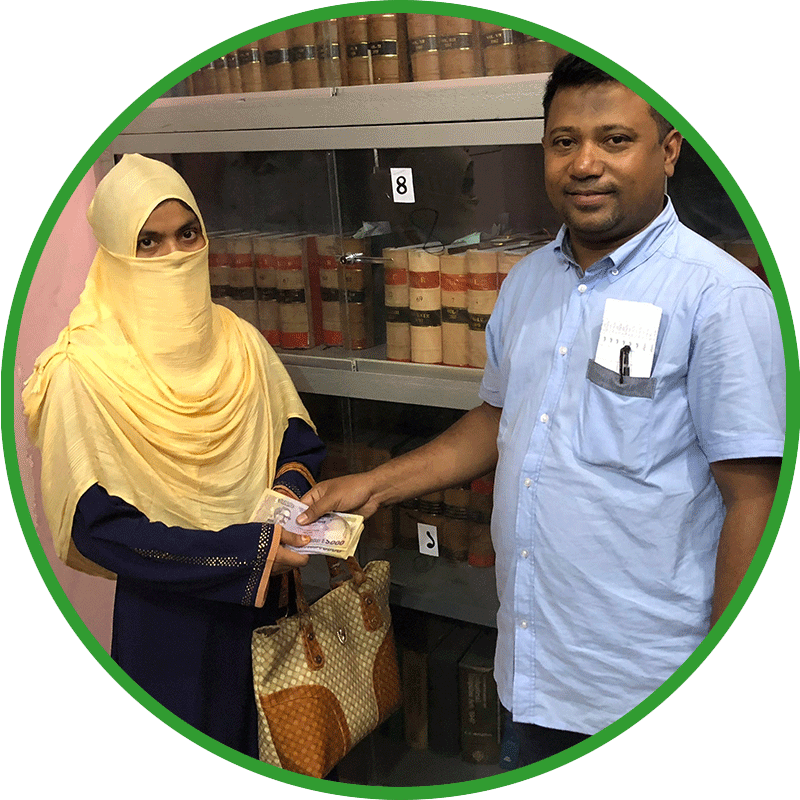 Common issues include wage theft, forced or unlawful termination, and non-payment of dues. BCWS' legal department currently has three part-time lawyers. These lawyers help workers file labor dispute cases in the labor court for issues such as unpaid severance, overtime and violations of paid maternity leave policies. Workers can also use the BCWS office address for their legal dealings with the factories, which gives weight to the complaints and shields the workers from repercussions. BCWS lawyers provide mediation services that bring together factory lawyers, representatives, and the workers to discuss together and resolve disputes.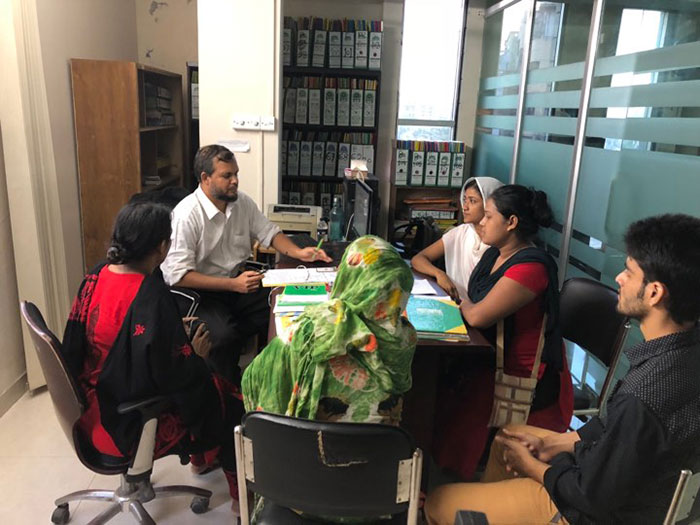 Fighting back against false legal cases
One of the crucial areas of BCWS' work is providing legal support to workers who face falsified criminal charges. Increasingly in recent years, the government and factory owners have filed baseless charges against workers in retaliation for their efforts to organize for workplace improvements. This tactic has also been used against the principal leaders of BCWS and BGIWF. Workers implicated in these cases often lack both the financial resources and legal knowledge necessary to fight the charges and can face multi-year sentences if convicted. In these instances, BCWS provides bail money to release workers from jail and helps fund their legal defense. In the short-term, BCWS' efforts in this area have helped keep many innocent workers out of jail. In the long-term, the organization is focused on curbing the use of this tactic by the government and factory owners.
Case study: Fighting back against unjust termination
Amena Akter has been working as a quality controller at Noman Fashion Fabrics Ltd. since 2012. In 2017, the factory management terminated her without giving any official reason why this was done. Amena demanded to know why she was terminated but received no answer from factory management.
Amena was familiar with BCWS because she had previously participated in rights awareness trainings and she came to BCWS to seek legal support for her termination. BCWS staff called the factory management to discuss on her behalf but didn't receive any cooperation from them. A BCWS lawyer then helped her write a grievance petition and sent it to the factory within the week. However, there was no response from the factory management to the petition. The BCWS legal department then filed a case in the labor court on this issue. The case finally forced the factory management to pay attention to this issue and they contacted the BCWS legal team to settle this issue through mediation. They agreed to pay Amena's severance payment, totaling BDT 69,000.
Amena's case is typical of the type of legal support that BCWS regularly provides to workers who face unjust terminations and rights abuse at their factories. With the help of BCWS, workers are able to get justice for unlawful acts of factory management. This also forces factory management and owners to realize that they can be held accountable for their unjust behavior and they should treat workers with dignity and respect.